The presented colours refer to plasters and paints offered by Ceresit. Due to the use of digital techniques, the presented colours might not represent the original ones, thus they cannot be considered as a reliable colour presentation. We recommend checking the authentic colour samples.
RUBY ROSE
14%
LRV (HBW) - light reflection coefficient (the percentage of visible radiation reflected from the surface). The LRV covers the range of visible light. To secure long-lasting durability of the façade and to prevent excessive heating of the surface, it is recommended to use finish coats (plasters & paints) with a light reflection value of HBW ≥ 20 and a total solar reflection value of TSR ≥ 20. If one of the factors is lower than 20, please contact the TCS Dept. to find a customized solution.
Did you find the perfect colour?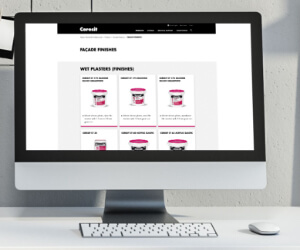 GO TO THE CERESIT WEBSITE AND FIND ALL THE PRODUCTS YOU NEED
FIND YOUR PRODUCT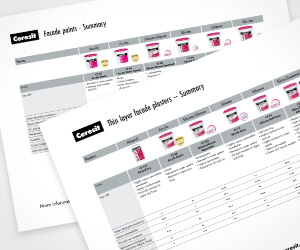 DOWNLOAD COMPARISON OF CERESIT PRODUCTS
DOWNLOAD .PDF TABLE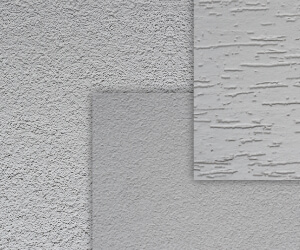 DOWNLOAD PREVIEW OF PLASTER TEXTURES
DOWNLOAD TEXTURES
Use our facade designer tool to find perfect matching colours!
Use one of our preprepared house models and try out your favourite colour combinations to design the house of your dreams!
GO TO FACADE DESIGNER